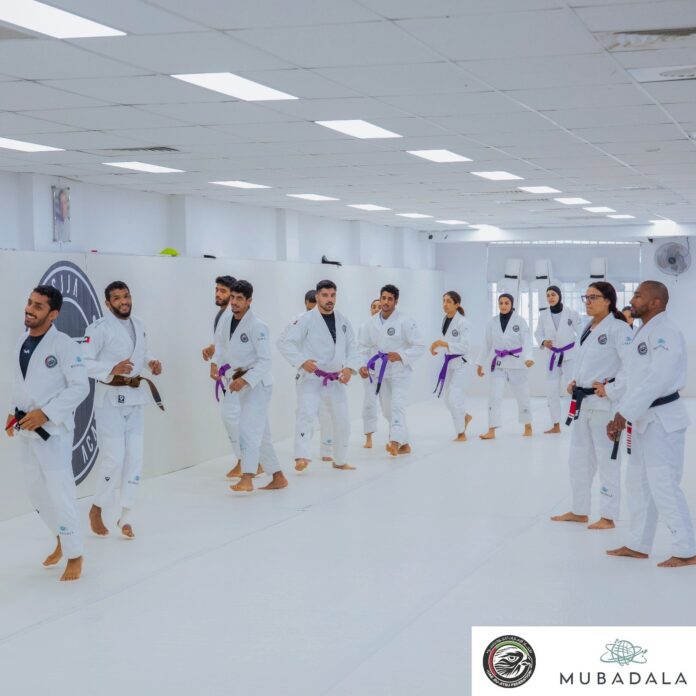 ABU DHABI: The UAE national jiu-jitsu team, sponsored by Mubadala Investment Company, is stepping up preparations ahead of the seventh Jiu-Jitsu Asian Championships, scheduled to kick off on Feb. 24 in Bangkok with the participation of 37 countries.
The squad, currently ensconced in a training camp in Sydney, have been taking part daily in morning and evening training sessions overseen by technical staff from the UAE Jiu-Jitsu Federation, or UAEJJF, and led by coach Ramon Lemos.
Mubarak Al-Menhali, director of the UAEJJF's technical department, said: "The camp in Australia is the team's last practice before they depart for Thailand to compete in the Asian Championship. This is crucial for the team as it enhances the players' technical, physical and mental abilities, and is one of the most important and critical elements in helping the team get ready to win the continental title."
Lemos, coach of the national jiu-jitsu team, expressed confidence about the team's performance. "The final training session was productive, accomplished its objectives, and showed an improvement in the technical, tactical and physical levels. We're putting a lot of emphasis on strengthening the workouts in the next days to improve the technical and skill components and build physical fitness," he said.
Shamma Al-Kalbani, the national team member, said: "Our preparations are progressing as planned, and we're working to put all the instructions the coaching team gives into practice so that we can overcome obstacles and keep winning titles."
The men's national team delegation includes Theyab Al-Nuaimi and Omar Al-Suwaidi (56 kg), Omar Al-Fadhli and Khaled Al-Shehhi (62 kg), Muhammad Al-Suwaidi, Sultan Jabr and Faraj Al-Awlaki (69 kg), and Mahdi Al-Awlaki (77 kg), Saeed Al-Kubaisi and Faisal Al-Ketbi weighed (85 kg), and Abdullah Al-Kubaisi and Hazza Farhan weighed (94 kg).
The women's team includes Hamda Al-Shekheili and Aisha Al-Shamsi (45 kg), Balqis Abdul Karim and Hessa Al-Shamsi (48 kg), Asma Al-Hosani and Shamsa Al-Ameri (52 kg), Bashayer Al-Matroushi (57 kg), and Haya Al-Jahuri and Shamma Al-Kalbani weighed (63 kg), and Marwa Al-Hosani weighed (70 kg).