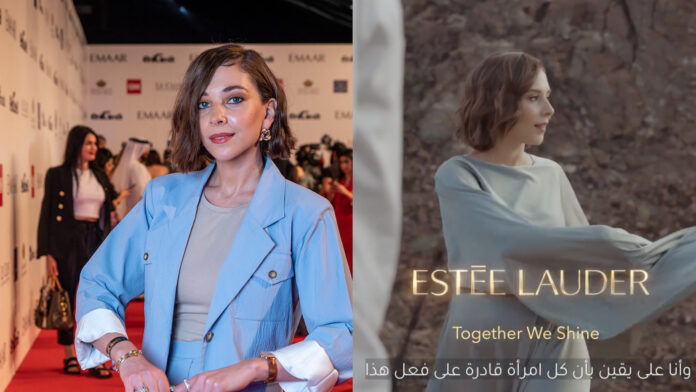 DUBAI: Saudi actress Fatima Al-Banawi has been given a starring role in Estee Lauder's new campaign "Together We Shine," which celebrates Arab women.
In the short clip shared on the cosmetic brand's Instagram page, Al-Banawi is seen applying skincare products to her face.
"An important aspect is to free oneself from one's own prejudgments or preconceptions, and it takes a lot of will to do that. I know every woman can do it," she says in the video.
Al-Banawi, best known for her roles in "Barakah Meets Barakah" and Saudi thriller "Route 10," is shown wearing a pastel blue dress against a mountain backdrop.
She stars alongside Saudi lawyer Sofana Dahlan and Emirati designer Sara Al-Tamimi.
This is not the first time Al-Banawi has shown her support for Arab women. In a previous interview with Arab News, the actress said she is on a mission to show the world that Saudi women are complex, and that true strength is born from that complexity.
"Sometimes we think that portraying women as perfect makes them strong. To me it makes them flat," Al-Banawi said.
"Women have different layers, and different sides. Women, like men, are imperfect. That's what makes us human. I want to give my female characters layers of imperfection — sometimes naive, sometimes selfish, sometimes arrogant — just like the best male characters. Otherwise, they'll be soulless."