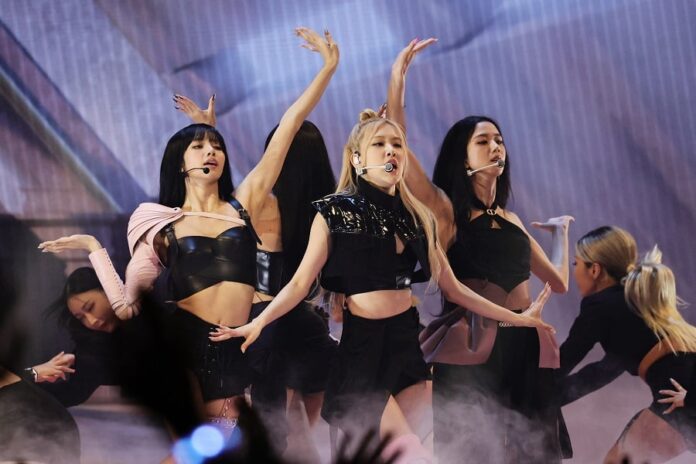 ABU DHABI: Fans of K-Pop supergroup Blackpink were treated to a concert and surprise birthday celebration for band member Rose at the group's performance in Abu Dhabi on Saturday night.
230128 Blackpink bornpink Abu DhabiLISA – Lalisa + Money@ ?? CHAOhttps://t.co/dbHsubeh1T#??? #???? #babyzoo #YGX pic.twitter.com/qJJFt5kLs5
— ?? (@mybabyzoo) January 29, 2023
The chart-topping group hit the stage and performed a number of their greatest hits — including "Pink Venom" and "Lovesick Girls" — before Korean-New Zealand singer Rose, whose birthday is on Feb. 11, was surprised with a multi-tiered cake on stage. She is set to turn 26.
thank you abu dhabi blinks for a very early bday surprise for ros? . We all know that there's no born pink world tour sched for february but you guys are the best, look how happy she is.
ROS? CONQUERS ABU DHABI#ROS? #BLACKPINK pic.twitter.com/LFb3rRFguL
— calista (@rowzey27) January 29, 2023
Bandmember Jennie was also spotted visiting Abu Dhabi's Grand Mosque before the show.
Abu Dhabi is the second Middle Eastern stop on the "Born Pink" world tour after the group performed in Riyadh on Jan. 20.