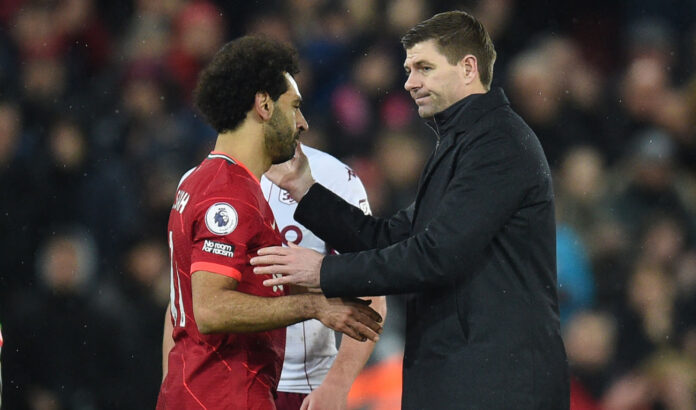 LIVERPOOL: Liverpool ensured there was no happy return to Anfield for Steven Gerrard as Mohamed Salah's second half penalty earned a 1-0 win over Aston Villa.
Gerrard said he would gladly sacrifice some of his legendary status among the Liverpool support for a result on his first trip to Anfield as part of the visiting team. However, Villa barely laid
a glove on the Jurgen Klopp's
men, who should have been far more convincing winners as they moved back to within a point of Premier League leaders Manchester City.
Gerrard was welcomed with gentle applause as he emerged from the tunnel, but there was no great fanfare for the man who scored 186 goals in 710 games as a Liverpool player.
Even a brief chant of his name from the Kop was drowned out by cries of "Liverpool" as the crowd focused their attention on maintaining pace with City at the top of the table.
The Reds should have been well in front by half time after dominating a frustrating 45 minutes.
Salah has now scored 21 goals in 22 games this season, but showed remarkable restraint to resist a shot at goal from Andy Robertson's cut-back to allow Trent Alexander-Arnold to blast an effort that was headed for the top corner until it deflected off Matt Targett and behind for a corner.
Robertson was the major threat for Klopp's men as he exploited the space he was afforded down the left.