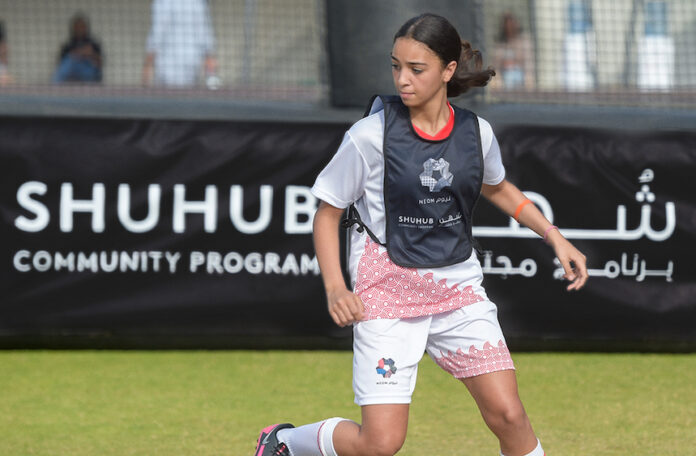 NEOM: As a global partner of the Asian Football Confederation, NEOM has launched the Shuhub Community Program, an initiative aimed at developing the next generation of Saudi talent and providing opportunities in the sport to children of all abilities across the Kingdom.
As the first NEOM footballing program, the Shuhub Community Program will utilize world-class coaching from Saudi Arabian Football Federation coaches as well as sport-tech integration to measure and develop each participating child's footballing acumen via shooting accuracy, dribbling speed, reaction timing and passing accuracy metrics.
Following the program's pilot event in April, which took place at Jeddah's King Abdullah Sports City, one of Saudi Arabia's most prestigious sporting facilities, the program will tour Jeddah, Riyadh and Tabuk this year, involving more than 400 children from across the Kingdom.
Jan Paterson, managing director of sport at NEOM, said: "The Shuhub Community Program is a result of NEOM's commitment to developing the next generation of talent in the Kingdom of Saudi Arabia, providing them with the platform and opportunity to get involved and develop their excellence within the game of football. As part of the program, we will harness innovative sports technology to develop these young men and women to grow the sport in the region."
This program aims to support ongoing initiatives in developing and bolstering native football talent across the Kingdom, with the Shuhub Community Program providing newcomers to football with a strong foundation to progress in the sport.
The program is part of NEOM's partnership vision with the AFC, which focuses on accelerating excellence in football by supporting talent development, inspiring the next generation of athletes and creating a center of sporting excellence.