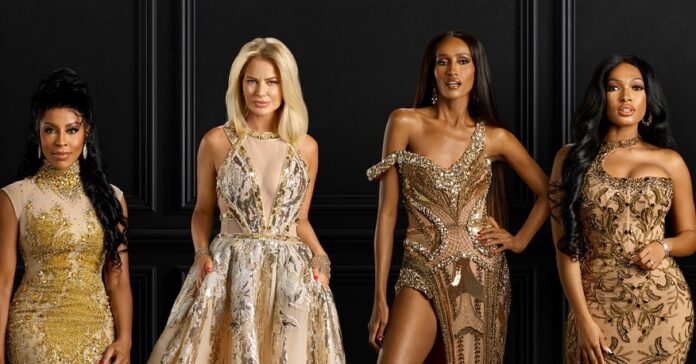 DUBAI: The first official trailer for the hotly anticipated "The Real Housewives of Dubai" is here.
The reality television series is set to premiere on US cable network Bravo on June 1.
The three-minute-long clip offers a glimpse at the six cast-members of the 11th city in the franchise, Caroline Stanbury, Chanel Ayan, Caroline Brooks, Sara Al-Madani, Lesa Milan and Nina Ali, at luxurious dinners and lunches, fashion shows, vacations and a wedding.
"Anything is possible in Dubai," says "Ladies of London" star Caroline Stanbury in the sneak peek's opening minute.
Judging by the preview, "The Real Housewives of Dubai" looks to be the most glamorous entry into Bravo's "Real Housewives" universe yet.
"There's a lot of gold here," Ayan, who is a runway model, quips in a first look at her confessional, "And we have a lot of gold diggers, too."
There's even a surprise appearance by a former "The Real Housewives of Atlanta" alum Phaedra Parks.
Dubai is the 11th city in "Housewives" franchise and first in the Middle East.
News of the show, which is being executive produced by Andy Cohen, Steven Weinstock, Glenda Hersh, Lauren Eskelin, Jamie Jakimo, Brandon Panaligan, Glenda N. Cox and Chelsey Stephens, was first announced in November 2021.
Fans of the franchise quickly took to social media to share their excitement online.