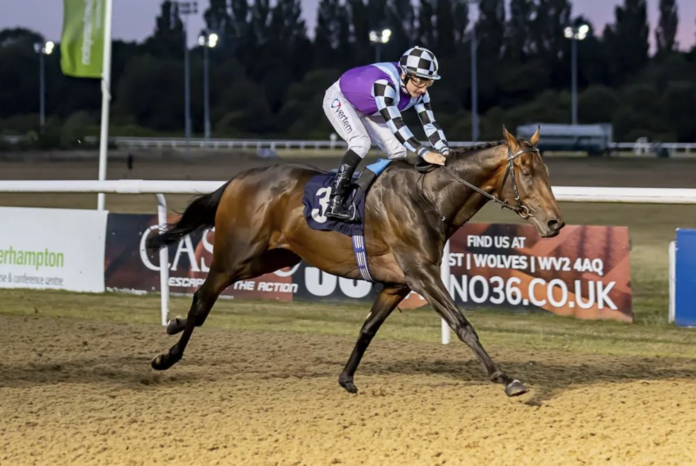 LONDON: Bahraini-owned and Newmarket-trained El Habeeb will feature on Dubai World Cup night on Saturday when he lines up for the Dubai Gold Cup.
Trainer Kevin Philippart de Foy will be looking for a maiden win at the meeting on the prestigious evening of racing in Dubai at Meydan and was positive about El Habeeb's preparations.
The horse, which is owned by Mohamed Khalid Abdulrahim out of Bahrain, joined Philippart de Foy's stable midway through last summer, after running a creditable race to finish midfield in the Derby at Epsom Downs.
His form since then has steadily improved with two wins from four starts, most recently a hard-fought victory in the Listed Noel Murless Stakes at Ascot, where he beat out Giavellotto — who lines up alongside El Habeeb on Saturday for the 3,200-meter run.
Speaking with Great British Racing International in a video feature released on Monday, Philippart de Foy issued a positive report on El Habeeb's preparation for Dubai.
He said: "He had a tough three-year-old season, and we started again in December, and we just started to build him back up in view to run in Dubai, and that was always the plan to come here.
"He's been in great shape, he's probably stronger than he was last year. He didn't grow a huge amount but just kept getting stronger, and his preparation has been ideal.
"I think the horse will enjoy the trip, will enjoy the ground out there and obviously it's tough competition, it's one of the big staying races of the calendar and we have a decent chance.
"We won't be favorite, but I think the horse has the right profile, competitive, and he's very laid back which should help with the travelling side of things.
"Obviously, winning our first Listed race and going for the first time travelling abroad, quite far away, it's very exciting, and I'm very honored and privileged to be training him," Philippart de Foy added.
The Newmarket-based trainer said he was delighted with the trajectory of El Habeeb's training career so far and was looking forward to the challenge in Dubai.
"It's great to take part, and that kind of meeting was always the ambition. We started obviously to build up a team and now we are getting where we want to be.
"Obviously we want to be competitive, and we want to win those kinds of races, but that's what it's all about, being on the big stage and winning big races," he added.